So, I've decided to periodically do lists of Top 10 *insert subject here.*
I think starting off with my top 10 bands,
(Currently. By 'currently,' I mean today. A lot of them change weekly.)
, a short description,
(or a long description, if I so wish)
, and my list of what I think are their three best songs is a fantastic place to start. Y'know, since all I really do anymore is sit around all day and listen to music anyway. It's perfect.
HERE WE GO, THEN.
(Also, the song format will go "Song Title" // "Ablum Name.")
(One last note, the song listed last in a set is my favorite.)
NUMBER TEN




The Arctic Monkeys are definitely one of my absolute favorite indie rock bands. And let's talk about just how attractive Alex Turner is. On a scale of 1-10, he's probably a 27. My favorite album of theirs is Humbug, which was released back in 2009.

Love Is A Laserquest // Suck It And See.
R U Mine? // AM.
Dangerous Animals // Humbug.
So, Faber Drive is a pop punk band. Pop punk is life. That's all I've got to say. Also, all my favorite Faber Drive songs are all on the same album, so it's pretty safe to say that that is by far their best work.

Tongue Tied // Seven Second Surgery.
Sleepless Nights (Never Let Her Go) // Seven Second Surgery.
When I'm With You // Seven Second Surgery.
Rise Against is a punk rock band. Punk rock is also life. This is my go-to band when I'm feeling an odd mixture of angry and melancholy. I haven't heard a single song by them that I'm not absolutely in love with.

Savior // Appeal To Reason.
A Gentleman's Coup // Endgame.
Tragedy + Time // The Black Market.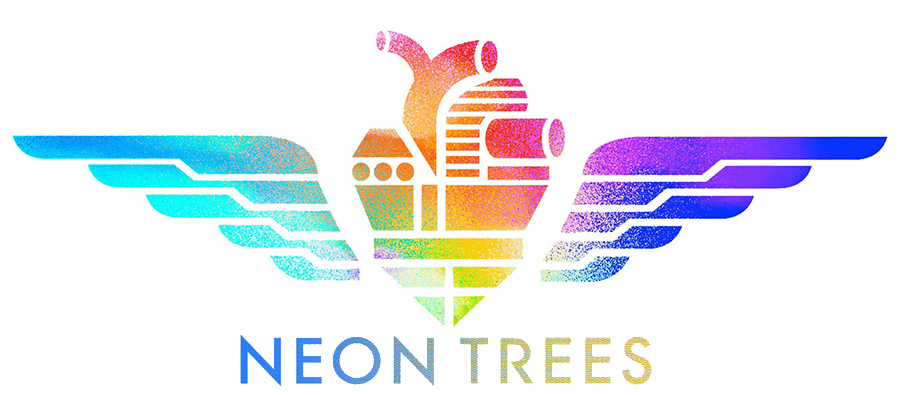 The Neon Trees are freaking awesome. It's even better that they're from Utah because, hey, I'M from Utah. It makes me so happy. Rock band. Phenomenal. Rad hairstlyes. No need for anymore explanations.

Lessons In Love (All Day, All Night) // Picture Show.
Teenager In Love // Pop Psychology.
First Things First // Pop Psychology.

Bastille is indie rock/pop, and they are absolutely glorious. Bastille should be proud that I dubbed their Bad Blood album as the best album that came out in 2013. That's a really big accomplishment in the world of Allie. Dan Smith's hair is definitely one of my favorite things in this world, as well as his face, and voice. He's just fantastic.

Flaws // Bad Blood.
Durban Skies // All This Bad Blood.
Sleepsong // All This Bad Blood.
The Classic Crime is an alternative rock band and I love them. So much. Like, let's talk about the time that I stayed up until 2 AM for the debut of their music video for "The Precipice" and actually happened to be the very first view on that. I'm still quite proud of that.

Beautiful Darkside // Phoenix.
The Coldest Heart // Albatross.
Painted Dreams // Phoenix.
Hey, punk rock again. They're the best punk rock band EVER. Not even joking. Billie Joe's long black hair is also his best look. I still really need to see American Idiot: The Musical. I really do. Somebody take me, yeah?

Basket Case // Dookie.
Holiday/Boulevard of Broken Dreams // American Idiot
21 Guns // 21st Century Breakdown.
Pop punk/alternative rock. Perfect combination. Never mind the fact that I have to listen to at least one P!ATD song a day for that day to be complete. Brendon Urie is probably one of the hottest, coolest guys that has ever graced the earth with his presence.

The Ballad of Mona Lisa // Vices & Virtues.
Collar Full // Too Weird To Live, Too Rare To Die!
Ready To Go [Get Me Out Of My Mind] // Vices & Virtues.

Pop rock. Ryan Tedder's voice is to die for. First thing's first,

(Hey, look. A Neon Trees reference. Fancy.)

I'm still grateful until time ends to Mishea for letting me go to the OneRepublic concert back in June because that was basically one of the best things of my life. They put on an AMAZING concert. I still get emotional over it.

(Oh, pet peeve. Everyone types it out One Republic, when it is OneRepublic with NO SPACE BETWEEN ONE AND REPUBLIC, OKAY?!)

My favorite band t-shirt is my OneRepublic t-shirt.

Ordinary Human // Ordinary Human.
If I Lose Myself // Native.
Come Home // Dreaming Out Loud.
Everything about Fun. is just absolutely phenomenal. They're an indie pop band. Nate Ruess,

(Utter perfection. I hope somewhere in an alternate universe that I am married to him, because the would make me the happiest person that's ever been alive.)

, Jack Antonoff, and Andrew Dost. All of them are just so great. Listen to them. Also, my pride and joy clothing are my "Some Nights" varsity jacket and my Fun. moon walk crewneck.

Why Am I The One // Some Nights.
Stars // Some Nights.
The Gambler // Aim and Ignite.
One more thing about Fun.
NATE RUESS' HAIR.
It is glorious and it makes me want to cry tears of joy and run my fingers through it.
(Simultaneously. Although Nate would be thoroughly creeped out if some random girl was crying while running her fingers through his hair.
So, I might not actually want to do that.)
BUT, LOOK AT IT.
Quickly, let's get one little thing clear. My all-time favorite band is The Beatles and everyone should know that by now which is why they are not on this list. They're absolute perfection, as well as the fact that John Lennon is my role model. That is all for that mini clarification.
So, there's my list of top 10 bands for you.
I'd recommend listening to the songs if you really feel like it. It's worth it. I promise.
Stay rad, my friends.